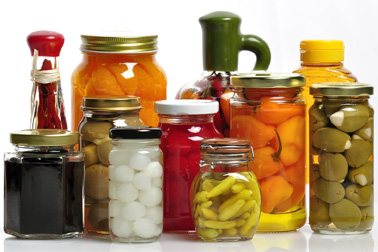 USDA Home Canning Guides
The USDA Complete Guide to Home Canning created by Utah State University Extension.
National Center for Home Food Preservation
This website provides general guideline for making home canned foods.
Home Canning
Provides detailed step-by-step recipes take the guesswork out of home canning. Search by category or fruit, vegetable type, etc.
Canning Basics for Preserving Food
Provides basics for canning process
University of Florida IFAS Extension Home Canning Guide
Fruit and fruit products; selecting, preparing, and canning tomatoes and tomato products;
selecting, preparing and canning vegetables and vegetable products.
Canning 101
Pickles, Fruits, Jams, Jellies, etc.: by Jackie Clay from Backwoods Home Magazine