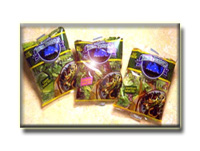 For extending shelf-life of fresh fruit and vegetables, the most important control is temperature, i.e., immediately reduce environmental temperature of fresh fruit and vegetables and keep at desired temperature. In addition, controlled atmosphere storage and modified atmosphere packaging, as well as edible coatings have been used for delaying post-harvest respiration, control moisture loss, thus extending shelf-life of fruit and vegetables.
National Sustainable Agriculture Information Service - Postharvest Handling of Fruits and Vegetables
BioFresh - Fresh Produce Packaging, Modified Atmosphere Packaging
For Fresh Fruits and Vegetables
FDA Publication -Microbiological Safety of Controlled and Modified Atmosphere Packaging
Modified Atmospheres Packaging and the Fresh-cut Revolution
Sydney Postharvest Laboratory Information Sheet - Modified Atmosphere Packaging: Not as Simple As it Seems
NatureSeal
A amazing family of vitamin/mineral blends that help fresh cut fruits and vegetables maintain their color, texture and flavor.